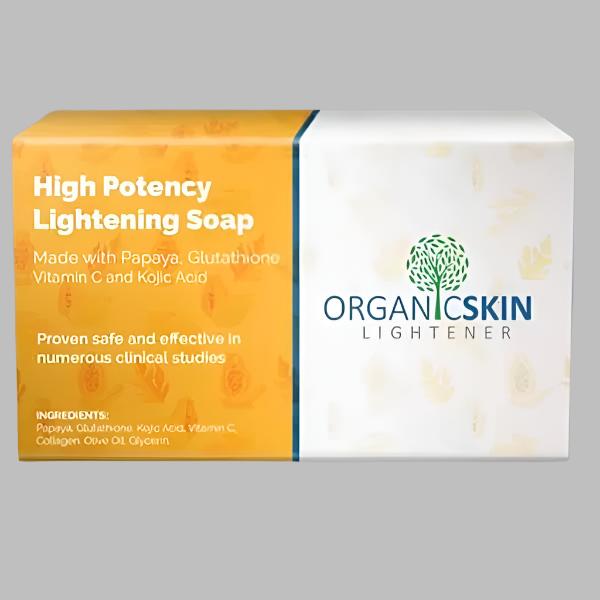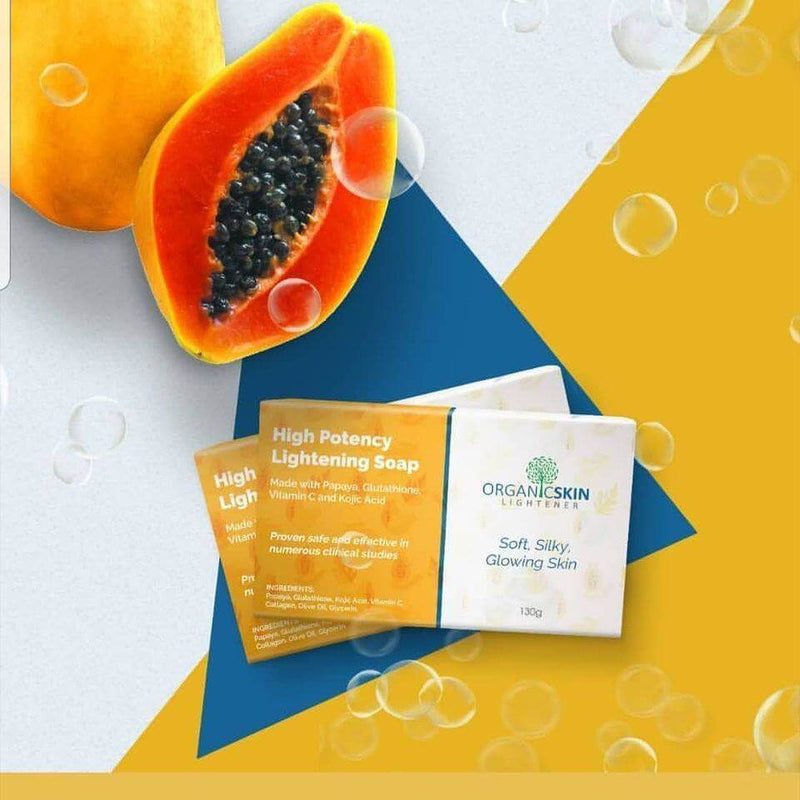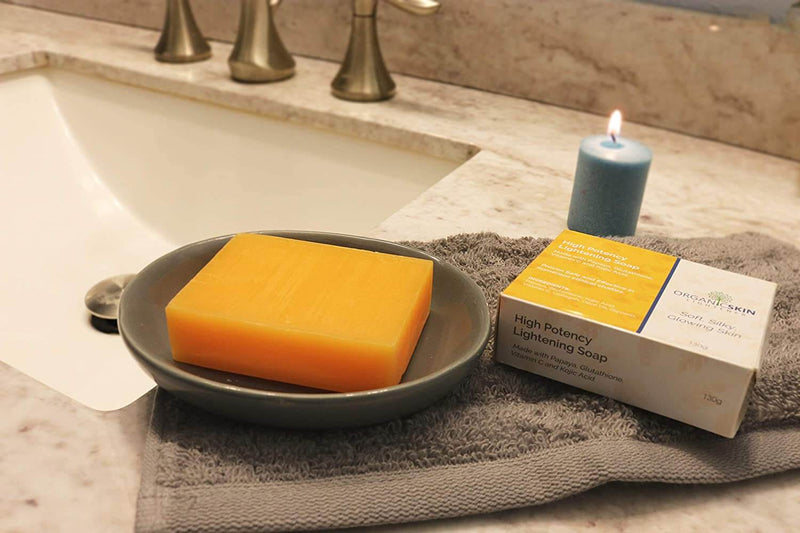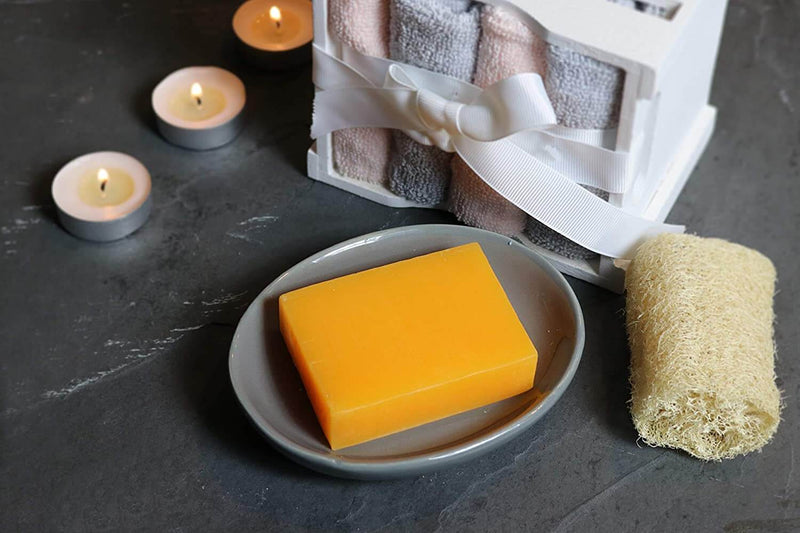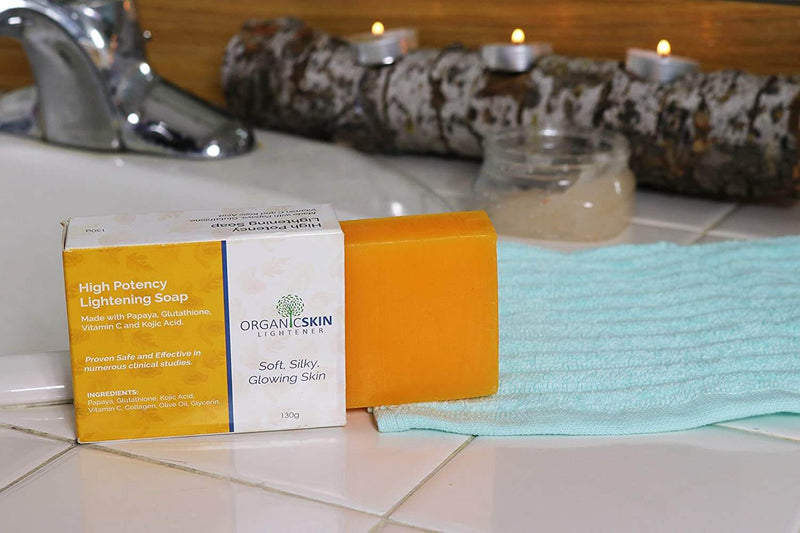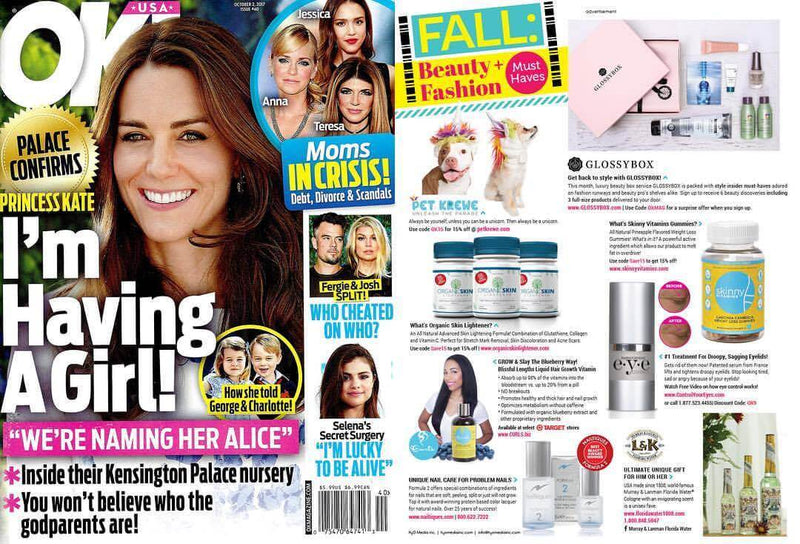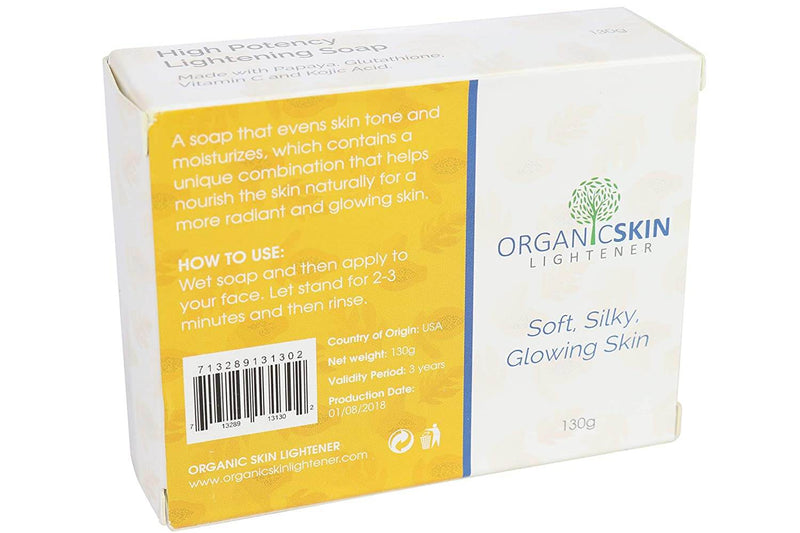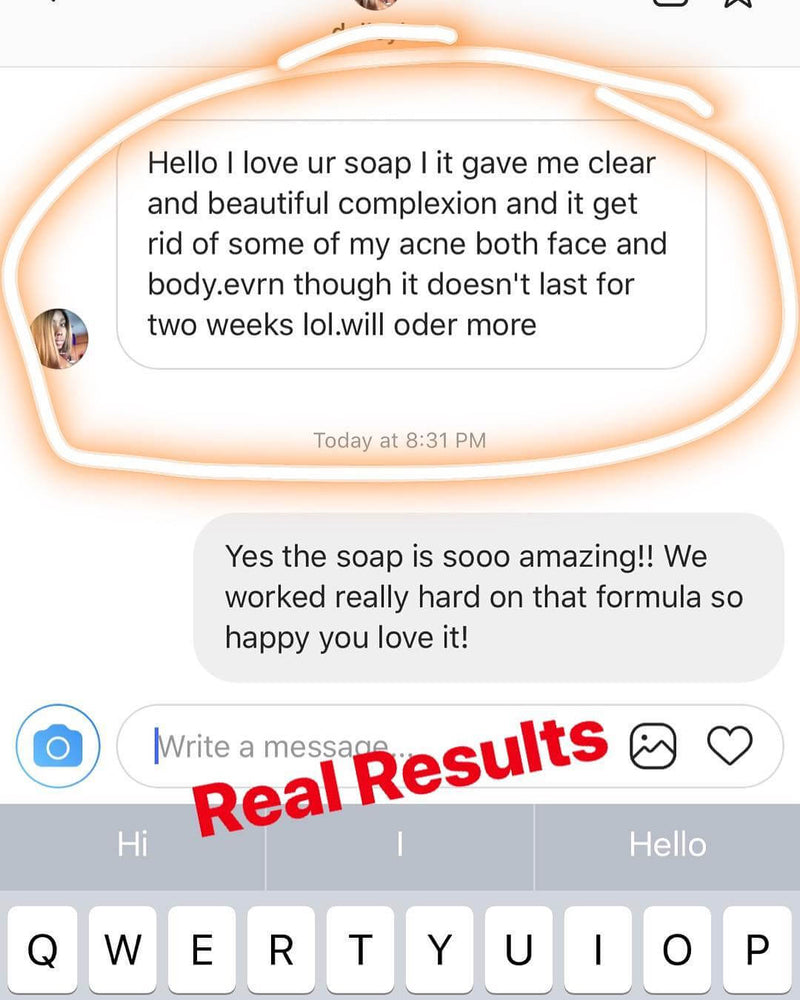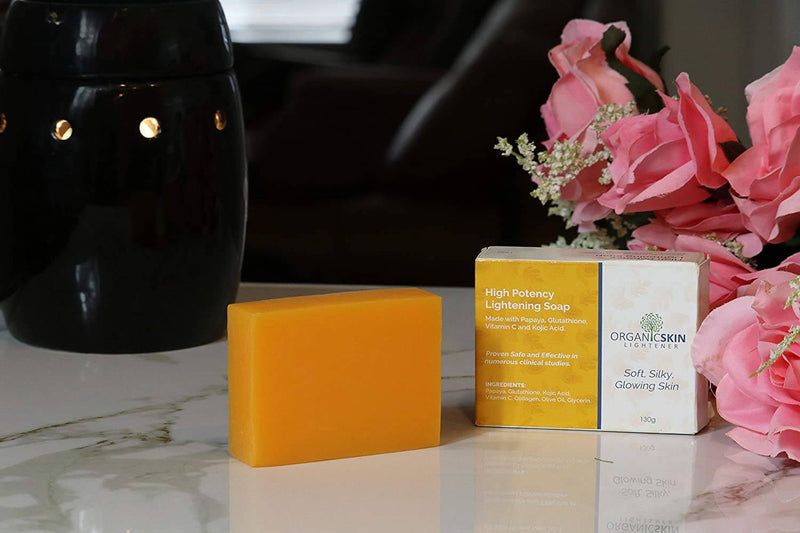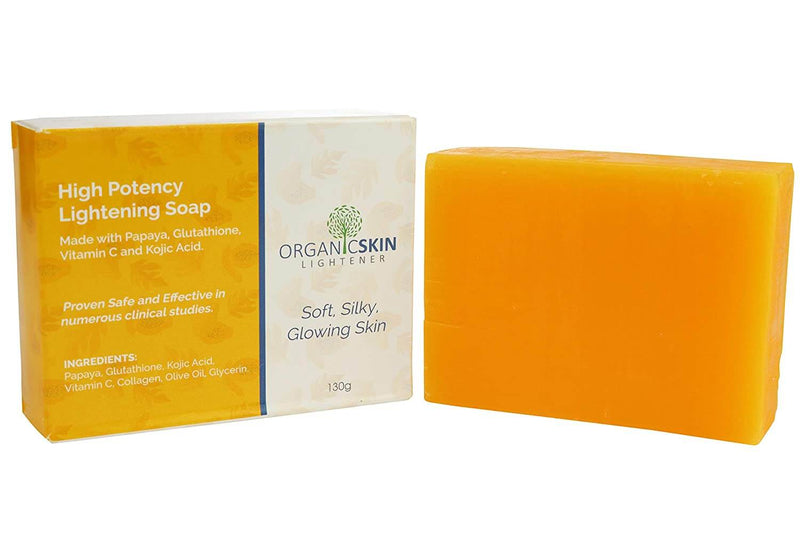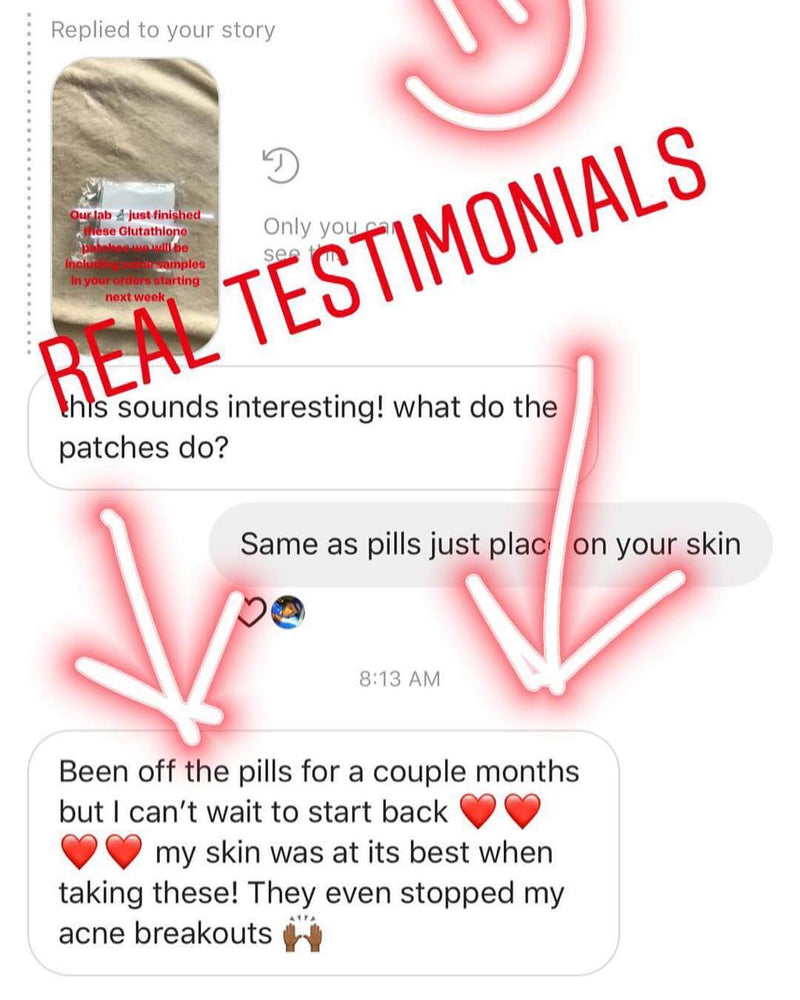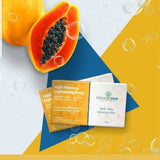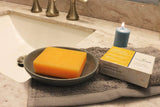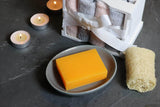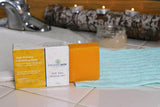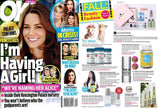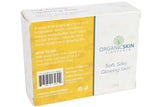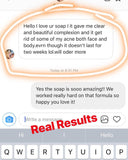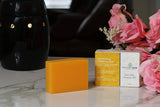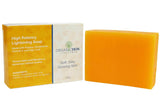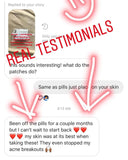 High Potency Lightening Soap Duo
$49.99
Our incredible soap is a duo and comes with 2 bars it is made with Papaya, Glutathione, Kojic Acid and Vitamin C. 

💖Enhances skin for a luminous bare-faced glow
💖Visibly evens skin tone and improves texture
💖Fade dark spots & hyperpigmentation naturally
💖Stain-free & formulated to work with all skin types
💖Reduce acne by pulling out impurities
BEAUTIFUL BRIGHT COMPLEXION - You can now have the beautiful, bright complexion of your dreams with this skin lightening soap. The whitening soap will give you an even skin tone and erase dark spots and discoloration for a radiant look.
NO MORE IMPERFECTIONS - This Kojic Acid soap will gently eliminate all imperfections from your skin, so you can have a beautiful complexion with perfectly smooth texture. The lightening soap will minimize pimples, acne scars, pores and discoloration on face, neck, dark arms for perfect results. You can see the results as little as one month and can change up to 6 shades lighter after 90 days.
HEALTHY SOFT SKIN - The brightening soap has a nourishing formula that contains Vitamin C that help boosts your skin's collagen production to give a firmer looking skin, so you can keep your skin healthy and beautiful. This glutathione whitening soap will deeply moisturize and nourish your skin so it can be soft, hydrated and glowing.
PREMIUM FORMULA - This dark spot corrector for face and body was carefully formulated with the finest quality ingredients. The unique natural formula of the lightening soap contains Kojic acid, Papaya, Vitamin C and Glutathione so it can be gentle on your skin and perfect for all skin types.
IDEAL FOR DAILY USE - The Kojic Acid soap is suitable for your face and body for stunning results. Use it daily in the shower and see the results for yourself in no time! Your skin will soon be healthy, soft, bright and beautiful!
OSL's Lightening Formula is the most advanced Glutathione formula available. It is the most effective skin whitening soap available and has numerous other health benefits.
How Does Glutathione Work?
Competitively inhibits melanin synthesis in the reaction of tyrosinase. It is the master anti-oxidant that helps fight free radicals that cause skin damages. It also contributes to good liver function. Our clinical studies showed that Glutathione works best with the combination of Vitamin C and Collagen.
It is made with Papaya, Glutathione, Kojic Acid and Vitamin C. This custom made formula is excellent for discoloration on the face, neck, arms, legs, dark marks and stretch marks. This Kojic Acid skin lightener is best when used with our exfoliating facial cleansing brush.
START GETTING THAT BRIGHT, EVEN GLOW TODAY!
OSL's Skin Lightening Soap with Papaya invigorates skin with a special formulation of whitening Kojic Acid fortified with papaya for added skin benefits. The papaya enzyme in this invigorating cleansing bar gently polishes away dead skin, while pure Kojic Acid safely lightens and brightens your complexion.
BENEFITS
 Safely lightens skin for a more youthful, even complexion Diminishes dark spots, freckles, acne scars, and sun damaged skin Gentle exfoliates with natural papaya enzyme while cleansing and moisturizing Contains only natural ingredients Rich, luscious lather perfect for bathtime Energizing citrus scent Nondrying formula
INGREDIENTS:
 Papaya, Glutathoine, Kojic Acid, Vitamin C, Collagen, Olive Oil, Glycerin
HOW TO USE: Wet soap and then apply to your face. Let stand for 2-3 minutes and then rinse.